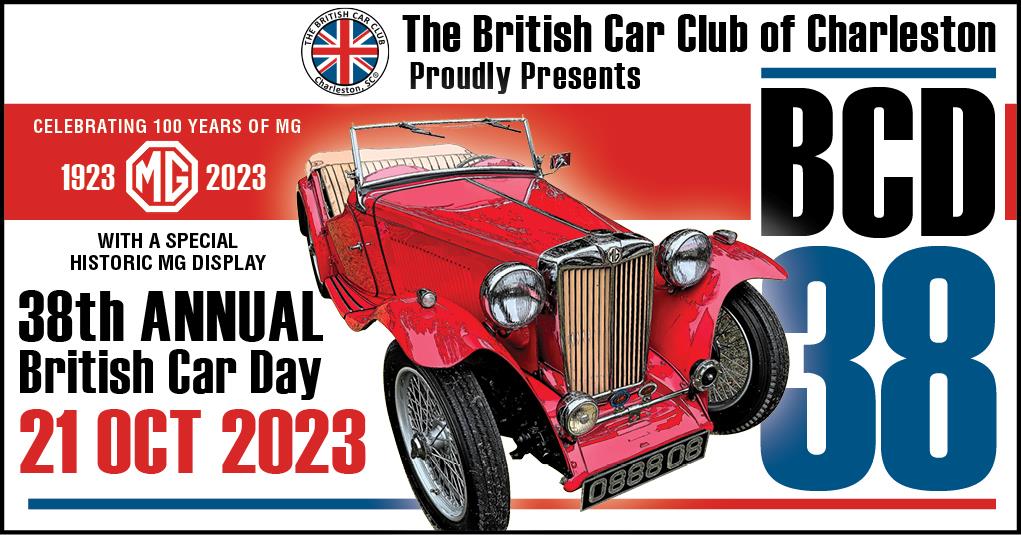 Location
444 Needlerush Parkway, Mount Pleasant, SC, USA
Date
October 21, 2023
The British Car Club of Charleston
38th Annual British Car Day

20 Oct 2023 - 21 Oct 2023

You are cordially invited to join The British Car Club of Charleston, South Carolina as they celebrate 100 Years of MG on the weekend of 20-21 October 2023. The festivities will commence with a car tour of the scenic low country of South Carolina on Friday, followed by a delightful afternoon cream tea and an evening reception. The highlight of Saturday's events will be the Club's 38th Annual British Car Show, featuring a special showcase of MGs that will trace the evolution of this legendary marque. Don't miss this unforgettable celebration!
2 Members Attending this event ↵
Want to add yourself to the list of attendees?
Please Sign In — or Register a new account (it's free!)
event/2674